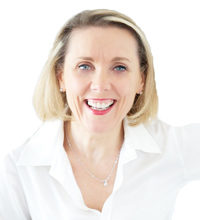 Catherine Le Yaouanc
General Manager, Franco-British Chamber
Catherine has been the General Manager of the Franco-British Chamber since 1993, when she accepted the challenge of the Chamber's financial recovery, the creation of new services and the development of membership. Projects to which will be added include numerous innovations in event typology, the development of new digital media and the Brexit challenge since 2016, which led to the creation in 2019 of the Think Tank, Cross-Channel Institute.
Read more
The Franco-British Chamber is today one of the most dynamic chambers of commerce in the United Kingdom on European soil, and has been awarded numerous prizes (Events, Membership and Digital communication...). For her 20 years in the Chamber in 2013, her European peers awarded her "The Howard Rosen Special Award for Excellence". The number of memberships is constantly growing with a high attractiveness factor for all types of members – President's Forum, Corporate and Entrepreneurs.
Catherine previously held positions in a Special Products Export Department of the Elf Atochem-Ceca group. She is also a board member for the Fondation Franco-Britannique de la Colony de Sillery.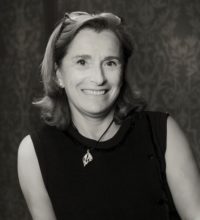 Marie-Christine Bilbow
Vice-Chairman of the Board, Chief Financial Officer - Honorary Treasurer
Marie-Christine Bilbow is the CEO of Euro Airship, a company that develops and markets rigid airships for the logistics, tourism and surveillance markets.
She has gained international experience in major industrial groups such as 3Com, Sterling Software, Assa Abloy, Brinks, Locatel. She has such held positions as CFO, subsidiary director and general manager.

Read more
She was appointed Vice-President of the Franco-British Chamber in 2015, in charge of finance, where she brings her knowledge and experience to the Chamber's development and growth.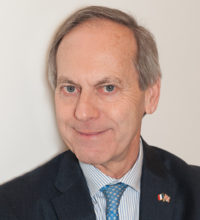 Hubert Dupont L'Hotelain
Director – Business Development
Hubert Dupont L'hotelain was Treasurer of Vivendi from 1995 to 2016. Prior to that, Hubert was Treasurer of Compagnie Générale des Eaux, Aérospatiale and Atochem, three French CAC 40 companies. He also has experience as a banker, as Director of Development at BFT (formerly CCF Group, now HSBC France) for two years, and as a Director of the Global Treasury Advisory Board of Citibank for five years.
Read more
His personal experience was built between France and Great Britain where he lived for 15 years. He has adopted a bicultural attitude in his relationships, trying to make the most of two exceptionally rich lifestyles. After leaving Vivendi, Hubert joined the Franco-British Chamber to develop activities and memberships, and has been a Director since 2017.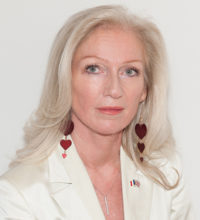 Jill Ledger
Communications
Jill Ledger, a British national and a 30-year resident of France, brings to the Chamber the experience of her 25 years as Director of Communication in international industry and her dual Franco-British culture.


Read more
Jill works as a strategic communication consultant for companies in France and abroad.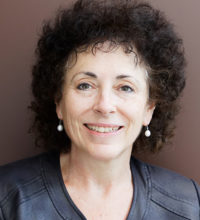 Claire Oldmeadow
Language training and Certifications
Of British origin, Claire has lived and worked in France for more than 30 years. She has an abundance of experience in the field of language training having been an adult English trainer, Pedagogical Manager, then General Manager of a Parisian language school, designer of professional English tests and Linguistic Project Manager for companies and higher education institutes.
Read more
Convinced that trainers must continue to be trained throughout their careers, Claire is involved in the professional development of professional English teachers in France through the association The Language Network, which she co-founded.

Since 2001 Claire has been responsible for the management and development of the Franco-British Chamber's professional English certifications.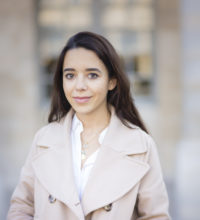 Diane Derat-Carrière
Relations Institutionnelles - Cross-Channel Institute
A graduate of Sciences Po Paris and University College London, Diane joined the Chamber in early 2020.
Very active in associations and think tanks, she works on the strategy and development of the Cross-Channel Institute.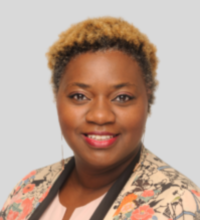 Alice See
Communications and Media Relations Manager
Journalist for several years, Alice See is specialised in socio-political and societal issues: from new ways of working and consuming to the place of young people in the city as well as the transformation of territories and companies. She works mainly for the institutional sector, web TV, but also collaborates with some women's magazines. In recent years, her deeper knowledge of finance has enabled her to cover subjects that interest her from a more comprehensive angle.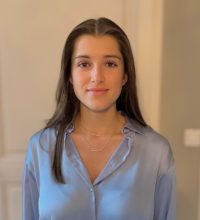 Valentine Delavault
Project Coordinator for Events and Social Media
Valentine is a fourth-year student at ESCE and has chosen to do her Master's degree in an apprenticeship program. She specializes in digital marketing and joined the Chamber with the desire to develop social networks and get involved in event organisation. As a French citizen, she is delighted to work in an English-speaking organization.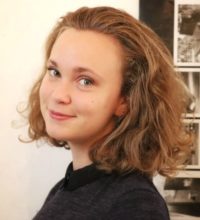 Maëllis Paput
Project Coordinator for Business Connect, Communications and Events
Maëllis Paput is a French student at Sciences Po Bordeaux and at the University of Bordeaux. She is currently completing a double master's degree in European Affairs and Management. Interested in European issues, she is therefore delighted to participate in the Chamber's work in this context of Brexit and Covid-19.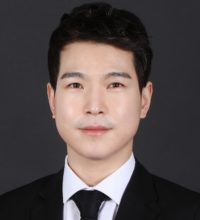 Evan Kim
Accounting assistant
After launching an online men's clothing store with partners in South Korea, Evan KIM began studying accounting, finance, commerce and taxation, which he continued in France upon his arrival.
He has worked with several French accounting firms and managed the accounts of companies and entrepreneurs from different sectors.
Evan is delighted to join the team at the chamber of commerce where he also participates in accounting and administrative missions.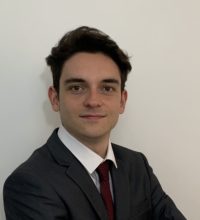 Arthur Palix
Project Coordinator for Partnerships, Events, Digital Marketing and Communication
As a first year student in the International Master in Business Administration at IAE Gustave Eiffel, Arthur PALIX joined the Franco-British Chamber of Commerce in May 2021 as an intern. Having benefited from a university background with a focus on international business, it has provided him with strong international management skills as well as a thorough understanding of professional concepts and techniques in various management disciplines. Arthur is delighted to have been given the opportunity to join the Chamber, where he will be dealing with Partnership, Digital Marketing, and Event Communication.