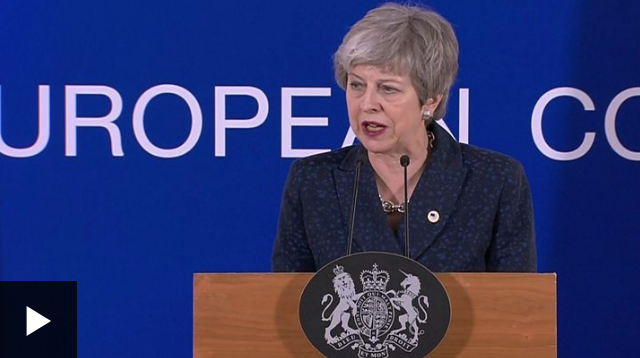 22 March 2019
Brexit: What just happened?
The EU has agreed to postpone Brexit from next Friday and give UK Prime Minister Theresa May more time to get her deal approved in Parliament.
But – and with Brexit there is always a but – it is not as simple as it may sound. Here is what just happened, why it matters, and what might happen next.
What happened in Brussels?
Mrs May was forced to ask EU leaders to delay Brexit after the UK Parliament twice overwhelmingly rejected the deal she had agreed with the EU on how to withdraw from the bloc and voted against a no-deal exit.
EU leaders are among those who fear the UK leaving the bloc without a deal would lead to chaos.
Mrs May had hoped to persuade the EU to delay the 29 March Brexit date – which is set in law – to 30 June. Instead the 27 EU leaders offered her two dates:
A delay until 22 May if MPs approve her withdrawal deal in a vote next week
A shorter delay until 12 April if they reject it. By that time the UK must set out its next steps – either another extension or leaving without a deal
But the EU says a further extension beyond 12 April is only possible if the UK agrees to hold European elections on 23 May.
Mrs May has said the UK will not take part in the vote.