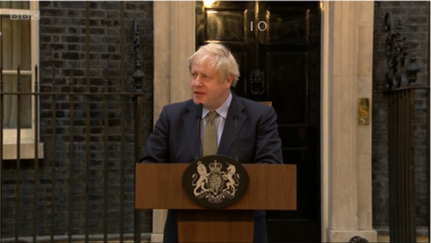 13 December 2019
The election of the 12th December saw a landslide victory for the Conservative and Unionist Party (the Tories), gaining 365 seats and a majority of 80, leaving the Labour Party with just 203. Boris Johnson has vowed to govern as a 'one nation Conservative Party' and follow through on his election slogan to 'get Brexit done'. The result means that the UK will almost certainly leave the European Union on or before the 31st January 2020, marking the start of the transition period.
The president of the European Council, Charles Michel, tweeted '[the] EU is ready for the next phase. We will negotiate a future trade deal which ensures a true level playing field'.
CBI Director-General Carolyn Fairbairn has responded to the result of the 2019 general election: "Congratulations to Boris Johnson and the Conservative Party. Business urges the Prime Minister to use this strong mandate to rebuild confidence and break the cycle of uncertainty, starting with reassurance on Brexit."
Congratulating the Prime Minister on his election victory, British Chambers of Commerce Global Business Network Director General Dr Adam Marshall said: "Restoring business, investor and consumer confidence – and firing up the economy – must now be the Prime Minister's top priority".
On Thursday evening, as soon as the widespread victory for the Tories was confirmed, Amélie de Montchalin, French Secretary of State for European Affairs, summed up the general feeling: "What we expected was a clarification and it seems to be there. The most important thing about Brexit is not how we separate, but what we will build next." "What is needed now is to establish the strongest possible relationship," a diplomatic source said.
On the national radio France Info, Thierry Drilhon, President of the Franco British Chamber stated: "This significant Conservative victory brings the clarity that companies need to get out of the uncertainties and the endless saga of Brexit. What matters now is that after the final vote of the British Parliament the transition period can begin and the negotiations of the 622 bilateral and multilateral treaties can begin in a spirit of collective intelligence. »
Photo credit: BBC News