16 September 2021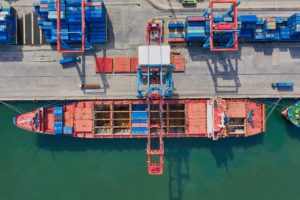 Immigration System
As a component of the Point-Based System, the UK will eliminate the utilization of EU, EEA and Swiss public personality cards as a substantial travel record for section to the UK.
From 1 October 2021, EU, EEA and Swiss nationals not ensured by the withdrawal arrangements (for example the UK – EU Withdrawal Agreement, the UK – EEA EFTA Separation Agreement, and the UK-Swiss Citizens' Rights Agreement) will require a visa to go to the UK.
EU, EEA and Swiss nationals whose rights are ensured under the withdrawal arrangements will actually want to utilize their public personality cards to enter the UK until somewhere around 2025.
To know more on the immigration system click here.
Border Operating Model
The public authority has distributed a refreshed and more definite Border Operating Model illustrating how the GB/EU line will work and the activities that dealers, hauliers and travelers need to take.
It presently incorporates:
The refreshed plan for presenting import line controls measures, in view of the arrangement that the disturbance brought about by COVID-19 has endured longer and has been more profound than expected;
Confirmation that the last phase of controls for live creatures, sea-going creatures and equines will keep on being checked at the place of objective until proper Border Control Posts are functional;
Confirmation that intrastat affirmations for products brought into GB from the EU won't be needed from 1 January 2022;
The evacuation of the Kent Access Permit data as it does not exist anymore;
More detail on the foundation set up at the line; and Expanded direction on the eliminating of EU ID cards (see above).
To learn more about the Border operating model click here.