29 October 2021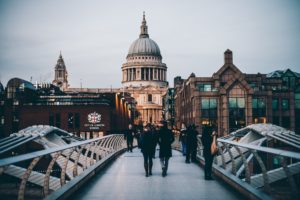 Post-Brexit Update:
Applying for Residency in France:
-The deadline for applying for your withdrawal Agreement Residence Permit (WARP), known in French as a ' carte/tittre de séjout " accord de retrait du Royaume-Uni de l'Union Européenne" ', was 30June 2021. The online application portal closed on 4 October 2021.
UK Nationals Support Fund:
-Support from the UK Nationals Support Fund will end on 15 October 2021:
You should contact the UK Nationals Support Fund implementaing partners before this date if you require additional Support.
If you are already being assisted by your implementing partners, they will continue to assist you until you have made your application.
Passeports:
-From 1 October 2021 most Eu,EEA and Swiss citizens will need a valid passport to enter the UK.
Travel Update:
-The FCDO no longer advises against non-essential travel to France
-Everyone over 12 attending events and cultural spaces with over 50 people will be asked to demonstrate their COVID-19 status through the "pass sanitaire". You will need this to access a range of leisure facilities ( bars, restaurants, museums, cinemas) hospitals, retirement homes and modes of transport such as long distance train and bus journey and planes.
-Travel to the UK from France does not require a test before for fully vaccinated people. For non- vaccinated people you will have to follow the rules of the test and release scheme.
-Travel to France from UK does not require a test before travelling if you are fully vaccinated, you need to have the COVID-19 proof of vaccination status.
Healthcare surgery sessions:
-You can ask for a ten minute chat with one of the policy experts if you have issues registering for local healthcare.