24 November 2021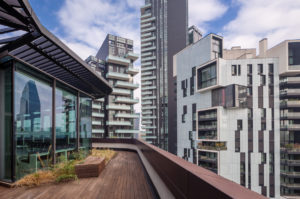 New offices in Milan and Luxembourg
Investment of €1 million in human and material resources to support double-digit growth target
Strengthening of the workforce in Italy and Europe
Milan, 23 November 2021 – Agility Solutions, a pan-European company specialising in construction-related services from the preliminary phases to post-delivery monitoring of projects, has expanded its capacity to operate on the European continent with the opening of new offices in Italy and Luxembourg, with the aim of increasing business volume and staff numbers by 30% by the end of 2021.
Since its establishment in Italy, Agility Solutions Italia has already increased its turnover from 4 million euros in 2020 to 5 million euros expected by 2022 and an increase to 7.5 million euros by 2023, as well as internationally, where the Group is aiming for exponential growth from 35 million euros by the end of 2021 to an estimated increase of 45 million euros by 2022.
The expansion of our Paris-based company, which specialises in development with a focus on the commercial real estate, retail and hospitality markets (Office, Retail & Hospitality, 75%), as well as the food and beverage industry (Food & Beverage, 25%), continues to grow at an annual rate of 50%, with a portfolio of major clients such as LVMH, Booking.com, Deutsche Börse, Fred Perry, Five Guys and The Instant Group, in addition to various multinationals in the technology sector based in the French capital.
The Italian branch is under the responsibility of Country Manager Maria Lusia Daglia, who recently oversaw projects for Neosperience, QBE and Indeed.com.
As part of Agility Solutions' growth strategy, focusing specifically on her role as Country Manager to promote the company's development in Italy and Europe, Maria Lusia Daglia says: "Italy is one of the countries that Agility Solutions is focusing on the most, and I am honoured to take on the role of Country Manager and to be able to contribute and further drive the company's growth. My commitment is to ensure that we provide innovative and dedicated solutions to give our customers the best possible value for money and support them in their expansion plans.
The company has also expanded its workforce by recruiting six new resources with cross-functional and multi-disciplinary skills: from architecture to engineering, project management and cost estimation.
In addition, with the increase in business opportunities in Luxembourg, the company has recruited a number of professional profiles locally to meet the growing demand, and a recruitment drive will be launched at all sites over the next 12 months to increase staffing levels by 30-50%.
Development Director Kirsty Shearer, who heads up the Luxembourg office, said: "Luxembourg is rich in multilingual talent, with a variety of unique skills and attitudes. The country also shares borders with Belgium, France and Germany, which is crucial to our future expansion. The international reputation of the clients we work with (such as UNOFI, Deloitte, JD Sports, T-Systems and Singapore Airlines) speaks for itself, and is testament to the value and expertise of our team.