2 September 2021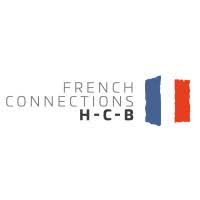 French Connections HCB is a team of bilingual people passionate about helping others make the move to France. Some of thei team are French, others moved here years ago, but what they share is a desire to take away the stress of relocating and use their own knowledge and experience of administrative procedures to smooth the way for English speakers looking for a better quality of life.
They are getting lots of enquiries at the moment from people who are worried that they've missed their chance to move to France because they didn't arrive before the Brexit deadline of December 31 2020. Happily, that's not true and you can still move to Europe. The only thing that's different is the way you do it.
Before Brexit, you could enter France freely and apply for a carte de séjour (residency permit) two months later. Post Brexit, you now need to apply for an initial visa to enter the country, so there's an extra step in the journey. Depending on which visa you choose, you can still apply for residency once you've been here for 10 months. You can also buy property here, even before you become a resident.
French Connections HCB, offer two types of relocation help, depending on your individual situation:
The first is a one hour video consultation with their Relocations Expert to guide you every step of the way, from helping to decide which visa best suits your situation to filling in your application. They can also advise on health insurance, which is obligatory for the duration of your visa. Working with one of France's largest English-speaking insurance companies, they are able to secure affordable bridging and top-up health insurance for all our French Connections clients.
The second option is a 20 minute Q&A session which is perfect for people who feel confident enough about the process to do it themselves, but just have a few unanswered questions and can't seem to find reliable answers on the internet.This option also works well if you are already in France but just need a bit of help integrating because you're short of time or unfamiliar with the terminology.
As well as helping individuals and families, they also provide tailor-made start-to-finish relocation packages for corporate clients. These include everything from visa applications,
sorting out doctors, schools, finding property to rent or buy, setting up a bank account, integration into the social security system, importing and registering vehicles and handling
all administrative processes.
Get connected in a free 10-minute initial chat with their team if you are interested about relocating by clicking here.