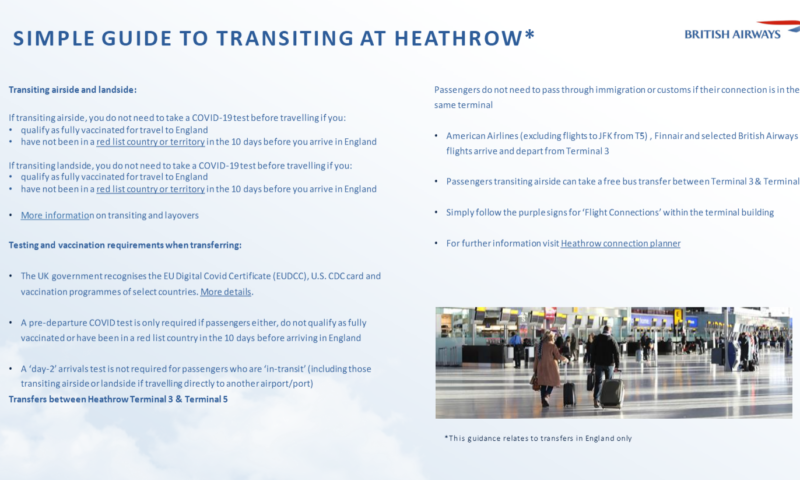 25 November 2021
British Airways has published a comprehensive guide to transits at London Heathrow Airport. You'll find information about airside and landside transits, as well as testing and vaccination requirements for transfers.
Key points:
If you are transiting airside or landside, you do not need to be tested for COVID-19 before traveling if you:
Are considered fully vaccinated for travel to England
Have not been to a red-listed country or territory in the 10 days prior to your arrival in England.
Testing and Vaccination Requirements for Transfers:
The UK government recognizes the EU COVID digital certificate (EUDCC), the U.S. CDC card, and the vaccination programs of certain countries.
A pre-departure COVID test is only required if passengers are not fully vaccinated or have been to a red-listed country within 10 days of arrival in England.
A "Day 2" arrival test is not required for transit passengers (including those transiting airside or landside if going directly to another airport/port).
For the complete guide, visit the British Airways website here.