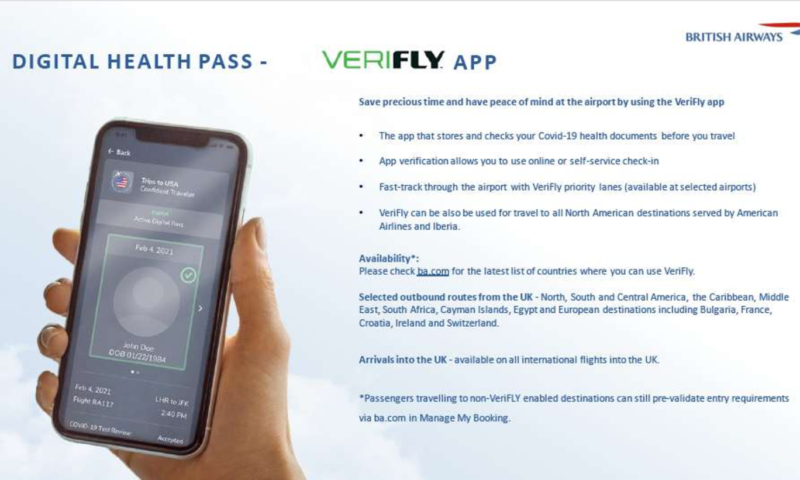 25 November 2021
Save time and have peace of mind at the airport by using the VeriFlyapp. This app stores and checks your COVID-19 health documents before your flight.
With VeriFly verification you can use online or self-service check-in and VeriFly priority lanes also offer fast-track through the airport.
Further information can be found on the British Airways website here, or on the VERIFLY website here.