3 September 2021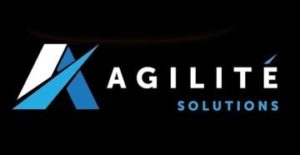 We are proud to bring you this latest news from Agilite Solution, along with Zatti Interiors and ESA Engineering they have been appointed to bring to life the interior of the East Thiers Station in Nice, a complex of 6,000 square meters designed by Daniel Libeskind. A project which represent €100m designed to house the headquarters of Hilton Hotels and a French start-up les agences de papa.
Agilite solutions which already counts the likes of LinkedIn, LVMH, Deutsch Börse, Fred Perry, Five Guys and the instant Group among its roster, has been appointed to work as general contractor.
"These are three very solid partners, that I have carefully selected," explained architect Maurizio De Iasi. "Agilité Solutions – with which I have already had the opportunity to collaborate – is one of the most reliable construction companies in Europe, and boasts experience with clients such as Booking.com, Mozilla, and Deloitte.
"With this project, we will give shape to a visionary idea of ​​office architecture, capable of anticipating the needs of new working models. It will be an unparalleled space, in which entrepreneurial dynamics will prevail. A place to work, collaborate, but above all, a place to live. "
Maria Luisa Daglia, Agilité Solutions' Italia country manager added: "Working on this project will be an exciting and stimulating challenge for our entire team. We are very pleased to be able to support a group of top-level professionals who will design and build the new headquarters of a revolutionary and rapidly expanding real estate company. "
The 6,000 sqm project forms part of a wider 20,000 sqm development – set to include high-end commercial space that will feature two levels of shops, a 120 room hotel, offices, a sculptural entry pavilion, a 200-seat auditorium, and a restaurant offering an open roof terrace with views towards the sea on the top floor.
Source: Agilite Solutions
If you wish to learn more about them click here.