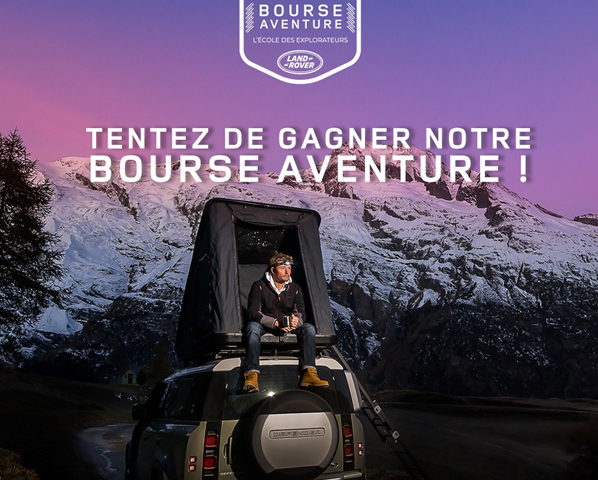 9 December 2021
"Adventure Grant – Ecole des Explorateurs x Land Rover"  
Land Rover and its ambassador, Alban Michon, have joined forces with the Ecole des Explorateurs to create a unique program, the 'Adventure Grant',  which aims to provide training and financial aid to assist an aspiring adventurer in a future project of theirs.
The "Adventure Grant" is open to all adventure projects planned in 2022, whether professional or amateur. The winner will receive :
Personalised coaching from explorer, Alban Michon
A 2 day traning course at the Ecole des Explorateurs in Tignes
A €3,000€ grant to help the winner carry out their adventure
For the chance to win the "Adventure Grant – Ecole des Explorateurs x Land Rover", visit the registration link here and fill in the information outlining the intended project.
More information on this opportunity here.