3jul9:00 am- 11:00 amSME Breakfast - 3rd July9:00 am - 11:00 am
Event Details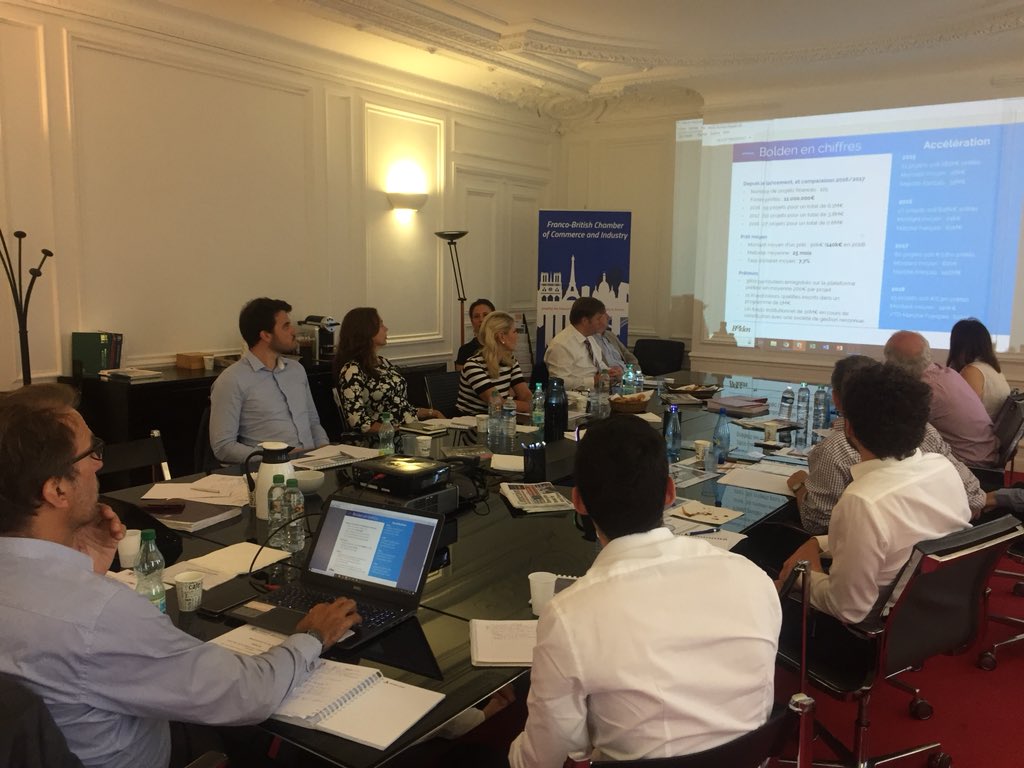 HOW TO FIND AN ALTERNATIVE SOURCE OF FINANCE
Our monthly SME breakfast saw guest speakers Emmanuelle Verbaere of Aloé Financement and David Lafaurie of Bolden, discussing alternative methods of financing.
Emmanuelle Verbaere spoke about how Aloé Financement, through Access Credits Pro, specialises in helping SMEs to find finance, using their expertise in banking to remove the worries that many entrepreneurs face when dealing directly with a bank: fear, time pressure, which bank is best for them and whether the bank can be trusted. With Access Credits Pro, SMEs can obtain finance with the help of experts who tailor financing to their needs, either through banks, crowdfunding, leasing or factoring.
David Lafaurie, from Bolden, a company that allows individuals and institutions to invest in SMEs, spoke about crowdlending: a relatively new industry in France. Since the Third Basel Accords, increased regulation along with the already long process and large deposits have made it more complicated than ever for SMEs to receive financing from a bank. Bolden is an alternative which could provide SMEs with a loan within 12 days if they pass Bolden's rigorous 4-filter system which ensures investment in quality companies. Boden's process is working, with an average return on investment of 7, 7% and a comparatively low risk with only 2,7 % of loans becoming non-performing after 2 years (6% industry average).
Location
Franco British Chamber of Commerce & Industry
63 Avenue de Villiers, 75017 PARIS