United Together
People with disabilities are getting involved in the collective fight against Covid-19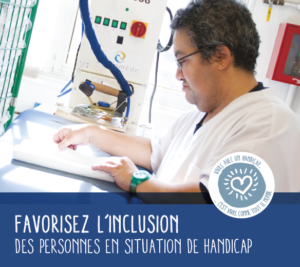 May 2020 – Three Franco-British institutions in France are uniting to support people with disabilities at the Fondation de Sillery, who are actively engaged in the fight against Covid-19.
The Franco-British Chamber and the Hertford British Hospital Charity have created an initiative – United Together – under the high patronage of the British Ambassador to France and the French Ambassador to the United Kingdom, to support the action of the Fondation Franco-Britannique de Sillery (in Essonne), who are actively engaged in the fight against Covid-19.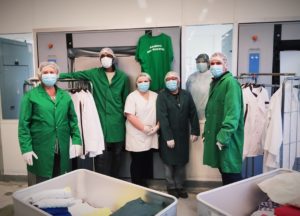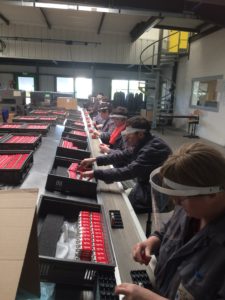 The Foundation was founded in London in 1914 by the British Committee of the French Red Cross with the vocation of "administering British relief to French works of war". Its English nurses provided care and assistance to the many French soldiers wounded in France with dedication and courage. Today it employs 300 qualified people to care for 800 young people and adults.
The health crisis linked to Covid-19 has led the Foundation to diversify its activities, in order to participate actively alongside the authorities in the fight against the virus, while preserving its capacity to support people with disabilities.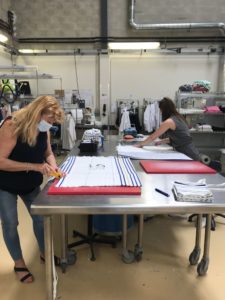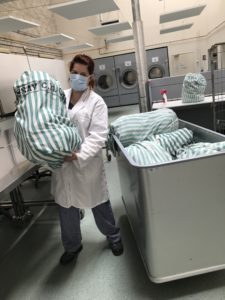 Today, the Foundation's sites make masks, treat linen and provide daily meals for the staff of medical establishments, make oxygen bottle caps for Air Liquide and package hydroalcoholic gel. The Château de Sillery, the Foundation's headquarters, houses the staff and equipment of the Essonne First Aid Medical Units in its boarding school and car park.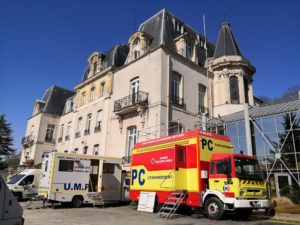 The Foundation is in urgent need of funds to continue its emergency health work, but also to accompany the 800 people and their families that it usually cares for who have a disability and/or are in a situation of exclusion and to welcome them again in the very specific conditions of their de-confinement:
 Help us to support them on our fundraising platform, GoFundMe