Five highlights to celebrate 150 years of service to Franco-British Economic Relations!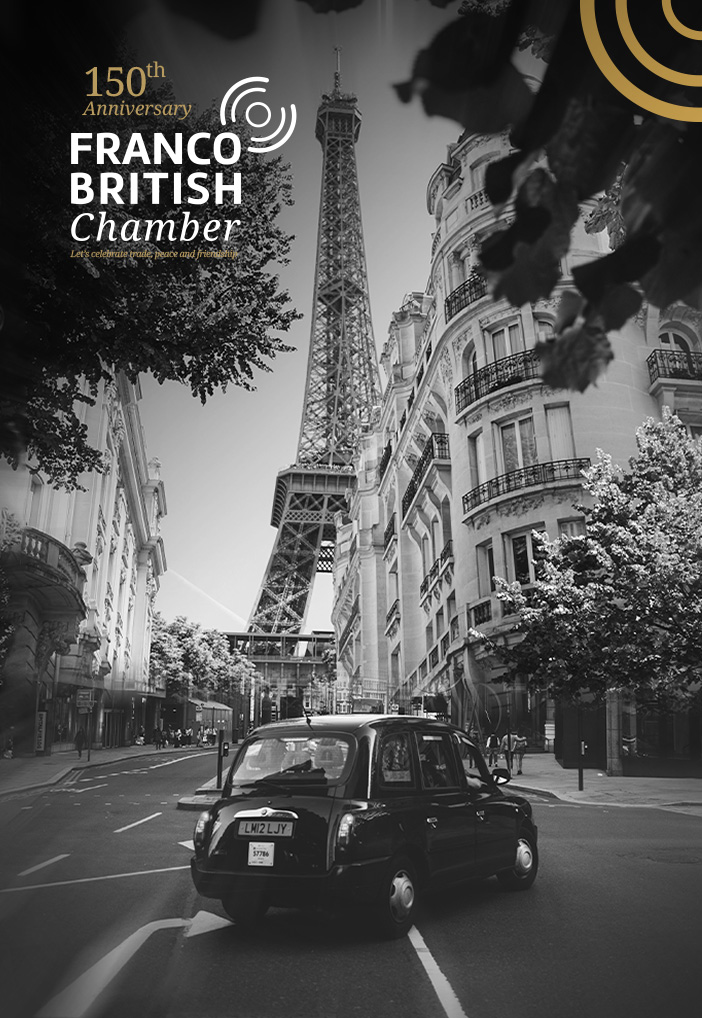 On June 13, Official Presentation of the  Barometer of Franco-British Economic Relations presented by Cross-Channel Institute.
On June 29, the Summer Garden Party organized at the Residence of the Ambassador of Great Britain, to celebrate 150 years of friendship between our two nations.
In September, Paris-London by Bike, a Women's Running Race called La Parisienne, and Vip events (matches at the Stade de France and Cocktail at the Village) for the opening of the Rugby World Cup (rugby events reserved for our Gold & Silver partners)
In September, a Private Evening at the Traveller's Club with Alex Taylor, journalist and author (evening reserved to our Gold and Silver partners)
In October, a 'Sport & Business' conference organised with a top renowned Athlete. Friendship is also maintained through sport!
In November,  the Trade & Investment Awards, to reward and celebrate Franco-British business success stories.