The Cross-Channel Institute is an independent non-profit Think-Tank, aimed at promoting Franco-British economic relations through studies, analyses and debates, and at providing French and British businesses, our Members and Institutions with an innovative and sustainable vision.
The Cross-Channel Institute rests upon the strategic partnership between the Franco-British Chamber, the international firm PwC, the DIT*  – the three founding organisations – and their partners.
Their principal aims are to: :
Publish relevant economic analyses and studies including the Barometer on Economic Relations between our two countries;
Propose innovative ideas and solutions to inform companies about the economic opportunities within our two markets;
Organize events and debates for decision-makers which shed light on current and future business issues;
Encourage experts, skilled people and younger generations to cooperate in the development of new initiatives to strengthen Franco-British economic relations.
Franco-British Economic Relations Barometer
6th edition – June 2023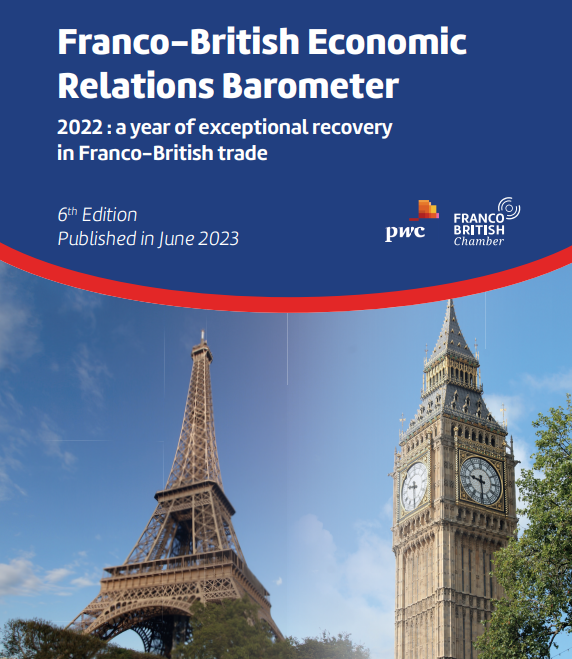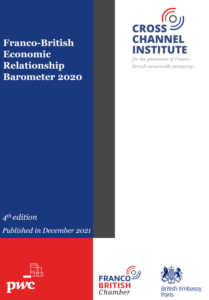 November 4th 2021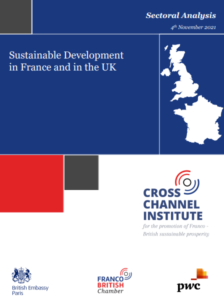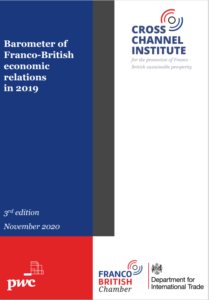 You can watch the presentation of the barometer in replay