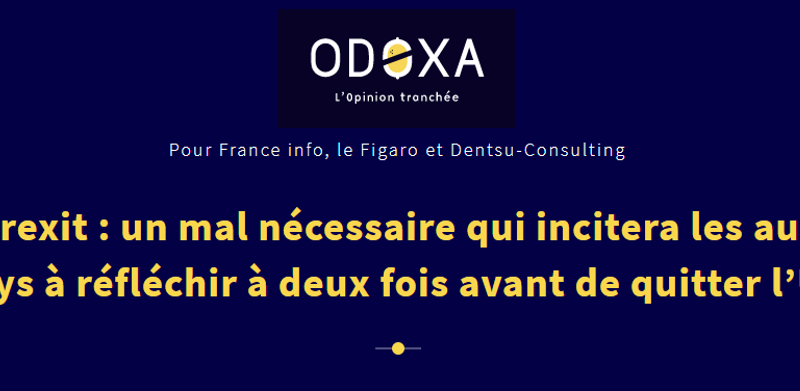 25 October 2019
End of October, the French pool company Odoxa conducted a survey for France Info, le Figaro and Dentsu-Consulting on the topic of Brexit: Which consequences?
The main findings of the survey were:
The French are convinced that Brexit will be done (76%), and that it will go through an agreement (58%), but they are not sure that it will be okay this time….
Brexit is bad news for everyone: the French are convinced that it will have a negative impact on France (63%), the European Union (66%) and especially the United Kingdom (74%);
But for 7 out of 10 French people, it is the United Kingdom that will be the most penalized in this case;
In any case, Brexit is a real advertisement to encourage other countries to stay in the EU (58%);
This does not mean that the European ideal is "re-enchanted": Europe is a source of hope for only a quarter of the French (26%).