1 April 2021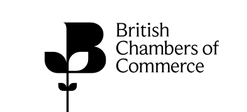 The Quarterly economic survey Q1 2021 of British Chambers of Commerce is out:
The most recent results find that business conditions remained historically poor in the first quarter of 2021 as the third lockdown severely limited activity.
However, business confidence was boosted amid the strong vaccine roll-out and the government's roadmap providing some ability for companies to forward plan.
Read the whole study by clicking here.