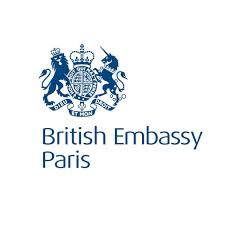 8 July 2020
The Chancellor of the Exchequer, Rishi Sunak, today presented a plan for employment in a speech to the House of Commons. The plan includes £30 billion in new post-Covid stimulus measures. The jobs plan follows on from the £5 billion investment plan announced by Prime Minister Boris Johnson in his "New Deal" speech on 30 June.
Rishi Sunak recalled that during the Covid crisis the government's economic response (160 billion pounds in total) made it possible to support 11 million people (the furlough scheme and support for the self-employed), one million businesses (one million state-guaranteed loans were granted) and public services (NHS, schools, etc.).
The key economic measures in the Jobs Plan are as follows:
A £2 billion fund ("Kickstart Scheme") will support businesses creating jobs for 16-24 year olds who are threatened by long-term unemployment. This funding will cover 100% of the minimum wage and social security contributions for six months for contracts of 25 hours a week.
Companies will receive a bonus of £1,000 for each employee on short-time working on 31 January 2021.
A grant of £2,000 for employers hiring an apprentice under the age of 25 and £1,500 for hiring an apprentice aged 25 and over. These grants will be available between August 2020 and January 2021.
No Stamp Duty on sales up to a value of £500,000 until 31 March 2021 for people moving house.
A reduction in VAT, from 20% to 5%, for goods and services in the hospitality sector (i.e. bars, restaurants, hotels, amusement parks, zoos, etc.) for six months (from 15 July to 12 January).
50% discounts of up to £10 on meals and non-alcoholic drinks in cafes, pubs and restaurants ("Eat Out to Help Out") valid from Monday to Wednesday during August. Those establishments that agree to participate will be reimbursed by the government.
On the environment, the Chancellor of the Exchequer has announced a £3 billion investment plan to support employment and protect the environment. In particular this plan includes:
£2bn to modernise homes and make them more energy efficient. Grants of up to £5,000 per household.
£1bn will be spent on decarbonising public buildings, particularly schools and hospitals, thus contributing to the ambition of achieving carbon neutrality or "Net Zero" by 2050 while investing in future prosperity.
£50m will support innovative approaches to greening social housing, including heat pumps, thermal insulation and double glazing to help landlords make homes more energy efficient and so reduce tenants' energy bills.
A £40m Green Jobs Challenge Fund will create around 5,000 green jobs to support projects by environmental groups and local authorities to beautify landscapes (tree planting, river clean-ups, creation of green and wilderness areas), in line with the Prime Minister's commitment to safeguard nature's carbon reserves and wildlife habitats in order to protect biodiversity and connect people with nature.
You will find below: