23 September 2022
The Office of Communications (Ofcom), the British equivalent of the Audiovisual and Digital Communications Authority (Arcom), is launching an investigation into the cloud market in the UK on 22 September. The aim is to determine whether the ultra-presence of Amazon, Microsoft and Google could stifle competition and prevent new players from entering this sector.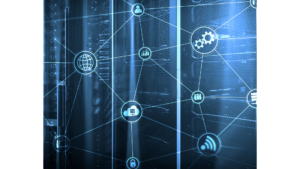 81% OF REVENUES CAPTURED BY THREE PLAYERS
The figures are unequivocal: Amazon Web Services (AWS), Microsoft Azure and Google Cloud generate almost 81% of the revenue in the UK public cloud infrastructure services market. According to Synergy Research Group, by 2021, AWS would account for 40%, Azure 25% and Google Cloud 16%.
To inform its research, Ofcom will be canvassing market players and interested parties. Within a year, a final report with recommendations will be published, the authority said. The authority has the power to take several measures, such as making recommendations to the government to amend the regulations, referring the investigation to the Competition and Markets Authority (CMA) or accepting undertakings from the players targeted by the procedure.
AN OPEN CONSULTATION IN FRANCE
The issues raised by Ofcom go far beyond national borders. In France, the French Competition Authority (Autorité de la concurrence) asked for an opinion last January to assess the competitive situation in the cloud sector. In July, it opened a public consultation, which has just ended, in order to gather the observations of all stakeholders. They were invited to comment on the delimitation of the relevant markets and the practices implemented or likely to be implemented in the sector.
Companies in the sector also attack each other. A group of companies, including OVHcloud, has filed a complaint against Microsoft before the European Commission accusing it of abuse of a dominant position. More specifically, the complaint relates to the way in which Microsoft grants licences for its products, such as its Microsoft 365 suite (formerly Office 365).
The latter is pre-installed in Windows, which gives it a decisive advantage over competing offers. This criticism is by no means new and has already led to two complaints against the American giant. A coalition of around thirty companies and organisations, called the "Coalition for a Level Playing Field", accused it of favouring OneDrive, its online storage tool, and its group discussion solution Teams.
Slack, the company that publishes the eponymous chat software, which was acquired by Salesforce in December 2020, also accused Microsoft of "illegally associating its product with a third party" in July 2020. It "has illegally associated its Teams product with the Office suite, which has a dominant position on the market", it argued at the time in a press release. By doing so, it "forces millions of customers to install Teams, blocks its removal and hides the real cost for companies" using Office.
Le Royaume-Uni se penche sur la position dominante d'Amazon, Microsoft et Google dans le cloud (usine-digitale.fr)