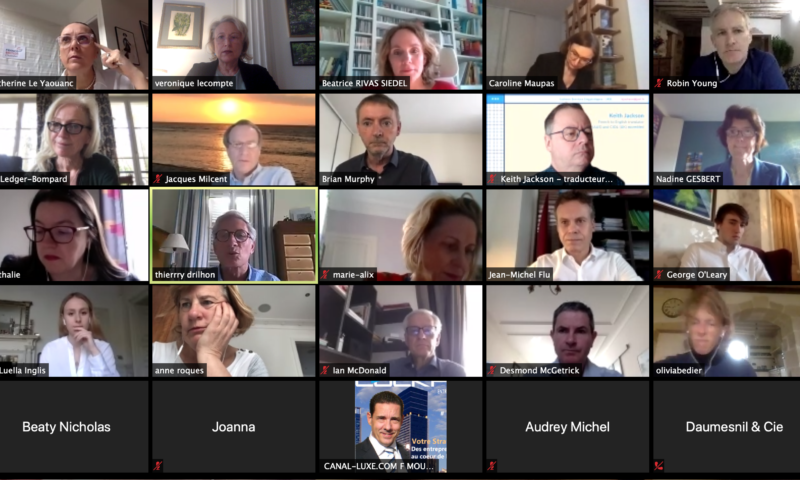 7 April 2020
The 2nd videoconference of our Covid-19 & Business strategy was dedicated to: How to run a remote meeting in the era of new technologies
There were more than 30 participants present to listen to Béatrice Rivas-Seidel, Consultant and Coach specialised in remote management, present the best practices to succeed in what has become our preferred method of group communication in teleworking.
How to successfully prepare, organise and lead a group or groups in a remote setting:
Define a clear "Web Etiquette" for flexible and efficient communication:

prepare a lighter agenda than in a traditional meeting
ensure that the technical elements are operational (wi-fi, headset, web cam, etc.)
give clear rules of conduct from the outset
reduce the causes of interruption and distraction by muting and turning off video for all participants, thereby reducing bandwidth
use very simple slides with an illustration

Get everyone comfortable and connected with ice breakers
Make sure everyone participates: control the talkative ones and motivate the shy ones
Carry out an individual and general conclusion
A very effective Business Clinic for our members because it was based on many examples put directly into practice for all of us.
Want to find out more about the Franco-British Chamber – the leading Franco-British business network in France – and the unique services it offers its members to develop their activities on both sides of the Channel? https://francobritishchamber.com/en/members/join-the-chamber/
or contact us on: +33 (0)1 53 30 81 30 or  information@francobritishchamber.com
Béatrice Rivas-Seidel
Béatrice is a specialist in distance management and is certified in Blended Learning (ISTF). She provides managers with facilitation and coaching tools designed to unite and motivate their teams at a distance and obtain maximum performance with peace of mind.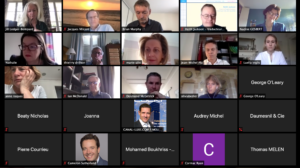 DURING THE CONFERENCE: