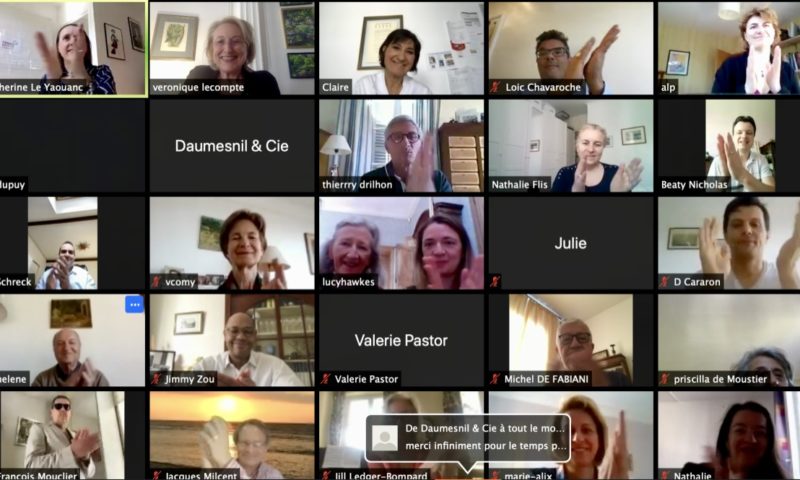 9 April 2020
The Franco-British Chamber and its members were pleased and honoured to host Professor Claire Mounier-Vehier for an exceptional conference: Demystifying, reassuring and preventing Covid-19 – Saving lives together.
Lille, Paris, London, Rennes, Landes, etc…, the many members of the Franco-British Chamber and the Board of Directors were present to listen and question Claire Mounier-Vehier, Head of the Vascular Medicine and Hypertension Department at the Heart and Lung Institute of Lille University Hospital.
On the front line, she is also on call at weekends at the SAMU in Lille as a regulating doctor to relieve the pressure on her colleagues who are parents of young children or who are themselves suffering from Coronavirus.
Main topics and advice:
– People at risk: people over 70 years of age, and/or having a treated chronic disease and/or pregnant women – only a 2% mortality rate (for elderly and chronic diseases) ;
If you are among those at risk: prepare your medical file in advance;
– Pregnant women:  the virus doesn't pass into the bloodstream or, later, into the milk. If pregnant women, whatever their trimester, have a fever and/or cough, call 15 who regulate Covid screening. Do not hesitate to take your temperature in the morning and evening;
– Everyone: When the warning signs appear (cough + fever + chest tightness). Do not hesitate to call your doctor or the SAMU (dial 15 in France, 112 in the EU);
– Absolutely avoid self-medication: paracetamol: 3000mg max/day or about 6 capsules (500mg), 4000mg on medical prescription;
–  Maintain hand hygiene;
– Eat properly: green vegetables, fruit and drink plenty of fluids (water);
– Take vitamin D because UV rays do not pass through windows: ask your doctor for a supplement;
– Beware of warning signs that may be related to a heart attack that requires immediate attention (SAMU will send the SMUR). SAMU, emergency and cardiac emergencies have specific non-Covid channels.  When faced with prolonged chest pain, another cardiac symptom or a sudden neurological problem, call 15 without delay because every minute counts.
Many other topics were also discussed during the question and answer session.
And above all…
STAY AT HOME – USE BARRIER PRECAUTIONS OUTSIDE
STAY VIGILANT
The session ended with applause from all the participants.
Thank you Professor Claire Mounier-Vehier, you have reassured us and helped us to tackle the coming weeks of containment.
Professor Claire Mounier-Vehier
Head of Vascular Medicine and Hypertension at the Heart-Lung Institute
of the University Hospital of Lille
Coordinator of the DES in Vascular Medicine Faculty of Medicine, University of Lille
Honorary President of the French Federation of Cardiology
President of the Nord Pas de Calais Regional Cardiology Association
Co-founder of the Women's Cardiovascular Healthcare Foundation
Author of the book: "Mon combat pour le cœur des femmes – Agir avant qu'il ne soit trop tard", Editions Marabout or contact the Franco-British Chamber contact@francobritishchamber.com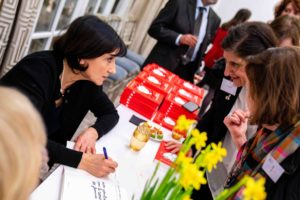 TO GET NON-SANITARY MASKS
The two links are complementary:
Masques_reservees_a_des_usages_non_sanitaires
Masques_alternatifs_fournisseur_0904_08h00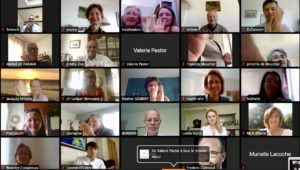 PLEASE NOTE: THE ABOVE ADVICE IS IN LINE WITH THE FRENCH GOVERNMENT. SPECIFIC ADVICE IS SLIGHTLY DIFFERENT IN THE UK BUT THE PRINCIPLES REMAIN THE SAME