17 June 2021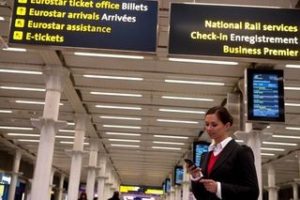 For business travel from the UK to Europe:
gov.uk now holds updated guidance and advice for British citizens travelling for business to countries in the EEA and Switzerland. It covers entry requirements, luggage allowances, paying tax on earnings, recognition of professional qualifications, insurance, and general travel requirements. Check out the new country-by-country guides for comprehensive guidance on the entry requirements for the country or countries you are travelling to, and how to apply for a visa or work permit if needed. Further information about providing services in Europe is available here. Please remember to always check foreign travel advice related to Covid-19 before travelling.
The Migration Advisory Committee is currently conducting a review of the Intra-Company Transfer immigration route
The ICT route is designed to enable employers in the UK to easily move existing senior employees and specialists, who have been employed by the company for at least 12 months, from overseas offices to roles in the UK. You can respond directly to the MAC here by 15 June 2021.
From 1 October 2021, most EU, EEA and Swiss nationals will need to use a valid passport to travel to the UK
ID cards will no longer be accepted as a valid travel document and it will not be possible to enter the UK using them. This will not apply to EU, EEA and Swiss nationals who have applied to the EU Settlement Scheme by 30 June 2021 or otherwise have protected rights under the Citizens' Rights Agreements.
Reminder: If you are British, and settled in France before 1 January 2021, please apply for your Withdrawal Agreement residency Permit by 30 June 2021. Guidance on how to apply is available on gov.uk.
Source: DIT (Department for International Trade) Newsletter