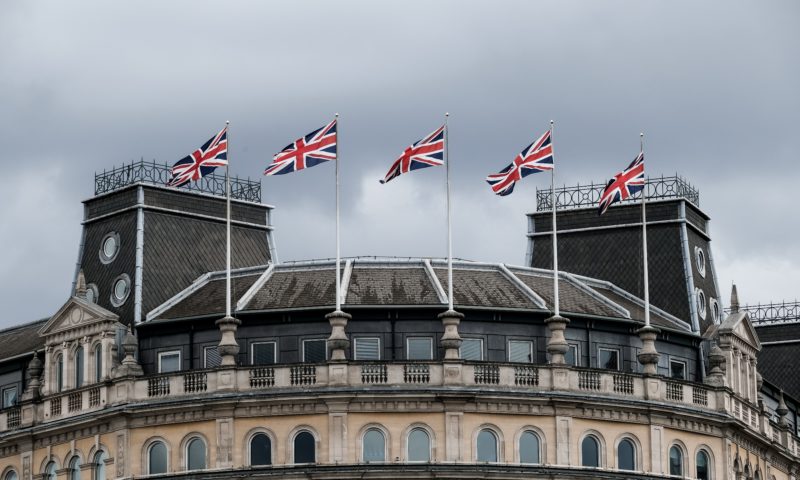 10 May 2022
In March, retail sales fell by 1.4% in the UK, while inflation jumped by 7%. The UK is also expected to have the lowest growth in the G7 in 2023.
Faced with soaring inflation and a cost-of-living crisis, British economic indicators are turning red: Britons are cutting back on spending, confidence is plummeting and activity is slowing. Retail sales fell by 1.4% in March in the United Kingdom, marking an acceleration of the decline observed in February (-0.5%), although they remain slightly above their pre-pandemic level, the Office for National Statistics (ONS) said Friday.
This reluctance of consumers to tighten their belts is reflected in a slowdown in activity in the United Kingdom, according to the PMI Flash Composite index published Friday by S&P Global. This leading barometer of growth fell to a three-month low of 57.6 points for April. And this while British consumer confidence is collapsing, according to an indicator from the firm GfK published on Thursday: in April, it is only one point away from its historical record, and even weaker than during the financial crisis of 2008.
The International Monetary Fund (IMF) on Tuesday sharply revised downwards its growth forecasts for the United Kingdom, because of inflation, which is eroding consumers' purchasing power, and rising interest rates, which are holding back investment. The Bretton Woods institution expects GDP to grow by 3.7 per cent this year but to slow to 1.2 per cent in 2023, the weakest growth in the G7. This bad economic news caused the pound to fall against the dollar on Friday to its lowest level since October 2020.
Eating or heating
According to figures from the Office for National Statistics (ONS), food sales fell by 1.1% in March and have been falling since November, because Britons are returning to restaurants and pubs with the lifting of health restrictions but also "because of the impact of rising food prices". Gasoline sales volumes slipped 3.8% in March, with the ONS noting that "non-essential road trips were cut back as a result of record high gasoline and diesel prices.
Inflation accelerated further in March in the UK, to 7% year-on-year, mainly due to food prices but also petrol prices. On top of that, electricity bills are soaring and many households are having to choose between food, heating and clothing. "Consumers are spending less on big-ticket items, such as furniture and major home furnishings," and are also limiting purchases of clothing and footwear, says Oliver Vernon-Harcourt of Deloitte.
In the coming months, millions of Britons will also feel the effect (…) of the increase in the UK's electricity bill limits and tax hikes, while retailers will also face soaring costs, he added. For its part, S&P Global notes that April "shows a slowing recovery across the UK economy.
Businesses are lamenting the lowest level of orders for the year, as "the cost of living crisis and economic uncertainty generated by the war in Ukraine are weighing on customer demand," according to S&P Global. On Thursday, Bank of England Governor Andrew Bailey said the U.K. was going through "a period of unprecedented shocks" as the monetary institution sought "a balance between inflation and recession risk.
Source: Paul Louis for BFM TV