23 June 2021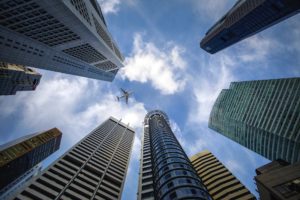 A study conducted by the Ey Group on foreign direct investment (FDI) reveals that France's attractiveness, despite decreasing, remains the highest in Europe.
This barometer shows that even if France is ranked first thanks to a good amortization of the COVID-19 pandemic, the country will have to maintain this confidence from foreign investors.
Indeed, despite an 18% drop in FDI projects to France in 2020, the country has still retained its first place in Europe ahead of the UK and Germany.
Moreover, 55% of respondents plan to relocate part of their activities to France in the coming months or years ( even though only 18% of them are considering this option in the coming months). The future of FDI to France looks even more promising, as 74% of foreign investors believe that France's attractiveness will improve by 2025.
To achieve this, France will need to organize its future actions.
In the short term, reassure about the recovery and the competitiveness framework
In the medium term, invest in the modernization of the economy, skills and public action
In the long term, to adapt to the major transformations occurring in international companies
To consult the entire barometer, click here.