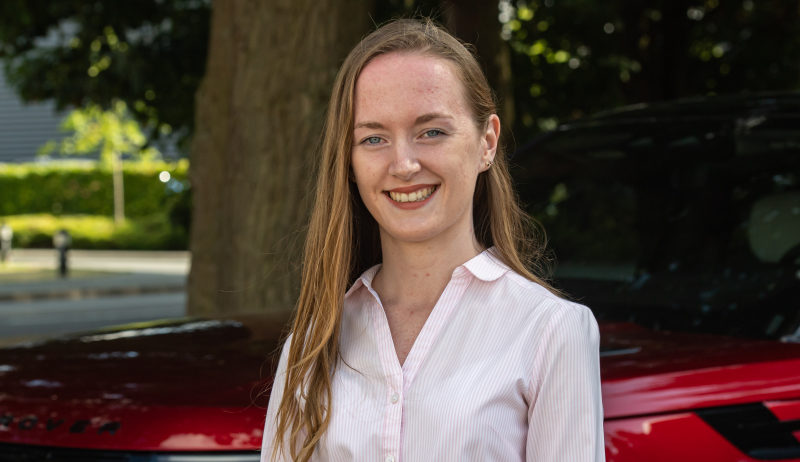 29 September 2022
JAGUAR LAND ROVER UNVEILS 'FUTURE SKILLS' PROGRAMME TO TRAIN 29,000 PEOPLE FOR MODERN LUXURY AND ALL-ELECTRICITY
More than 60 per cent of Jaguar Land Rover technicians and dealerships* around the world will be trained in the design, manufacture and servicing of modern luxury electric vehicles over the next three years

Most Jaguar Land Rover dealership technicians will be trained in electrification during this year to develop their skills

More than 9,500 apprentices are currently being trained at Jaguar Land Rover and its dealerships, with a further 1,200 to be taken on next year.
Jaguar Land Rover today announced a global skills development campaign for the next three years. The campaign aims to train 29,000 people in its connected and data sharing capabilities and support the rapid transition to electrification.
The company's Future Skills programme will train more than 10,000 Jaguar Land Rover employees (group and dealerships) in the UK and nearly 19,000 others around the world in vital skills relating to electrification, digital cars and autonomous vehicles. This highlights the company's commitment to developing its future engineering and manufacturing capabilities and contributes to Jaguar Land Rover's emissions reduction goals.
Barbara Bergmeier, Jaguar Land Rover Industrial Operations Executive Director, said:
"Projects to electrify our product range continue apace. We are strengthening our future professional development programme to ensure we have the right talent to deliver the world's most desirable modern luxury electric vehicles.
It is critical that we develop the skilled workforce worldwide to design, manufacture and service the vehicles of the future."
The Future Skills programme is key to the success of Jaguar Land Rover's Reimagine strategy, which calls for all Jaguar and Land Rover luxury cars to be available in 100% electric form by the end of the decade.
Currently, around 80% of Jaguar Land Rover's 1,300 or so dealerships worldwide offer electric vehicle servicing. To add skills to those already present, the company is ensuring that the majority of service technicians are trained in electrification during the year.
In addition to technicians, Jaguar Land Rover plans to train thousands of highly skilled automotive engineers and production staff who previously worked on the development of internal combustion cars to specialise in electrification, digital cars and autonomous vehicles.
As Jaguar Land Rover plants ramp up production of electric cars, plant employees at all levels will need training to work safely with the high voltage systems of electric vehicles. 
Karl 'Freddy' Gunnarsson, Lead Cell Engineer at Jaguar Land Rover, was part of the Emissions After Treatment team before moving on to diesel catalytic converters and joining the Battery Cell team in January 2022.
One of the ways in which Karl and his team are working to optimise vehicle range is to increase the energy density of Jaguar Land Rover's batteries, both by changing the cell format, allowing more cells to be integrated into the battery, and by improving the chemistry of the cells.
"Switching from internal combustion to electric was fairly straightforward. Both require a good understanding of the chemistry of materials and I was able to spend about 30% of my time on self-learning. Now, working on electric vehicles, I can see the longevity of the programme and how it fits into the company's Reimagine strategy."
To ensure that the next generation is also equipped with the necessary skills, the company is also strengthening its global apprenticeship programme by adding a further 1,200 apprentices to Jaguar Land Rover and dealer training programmes around the world.