2 April 2021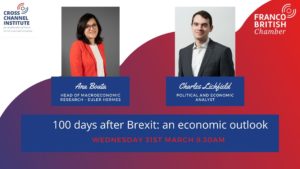 The replay of our web-conference " 100 days after Brexit: an economic outlook" with Ana Boata is now on Youtube!
👉watch now! Click here
Ana Boata reviewed the agreement defining the new rules of trade between the EU and the United-Kingdom, and analysed the Franco-British situation and the different economic scenarios.