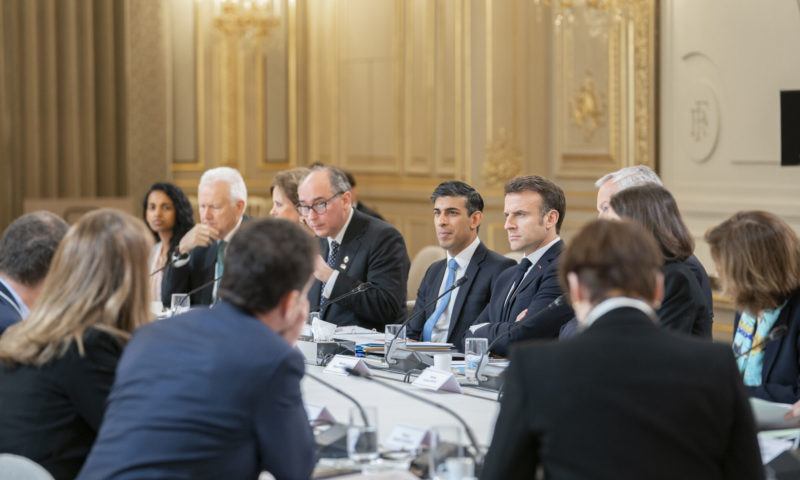 14 March 2023
The 36th Franco-British Summit held in Paris on March 10 brought together French President Emmanuel Macron, British Prime Minister Rishi Sunak and senior ministers from both governments.
Thierry Drilhon, President of the Franco-British Chamber of Commerce, and Fabienne Viala, President of the French Chamber of Commerce in Great Britain, were invited to take part in a round table discussion in order to discuss the recommendations of the UK-France Business Forum.
Both Chambers noted that the two leaders did take into account the main measures recommended by the Forum in their final joint statement.
We are satisfied to see a commitment to establish a Mobility Dialogue through a Technical Working Group under joint ministerial oversight. It will address bilateral mobility challenges, including enhancing access for VIEs in the UK.
Both governments have also recognised the importance of business travel and border fluidity between our two countries and will jointly prepare for the implementation of the Entry/Exit System.
France and the UK will also join forces through a bilateral task force on Energy Transition. This working group will gather key stakeholders to enhance coordination on the deployment of zero-emission technology. Likewise, the Chambers were delighted to see a commitment to advance cooperation in science, technology, and innovation, especially relating to emerging technologies (AI, Quantum physics), space, health or climate change, through the establishment of a joint committee.
We are satisfied to confirm that proposals and insights of the UK-France Business Forum have been recognised at the highest level on both sides of the Channel. We look forward to continuing working with both governments to build and develop the UK-France business relationship of the future.