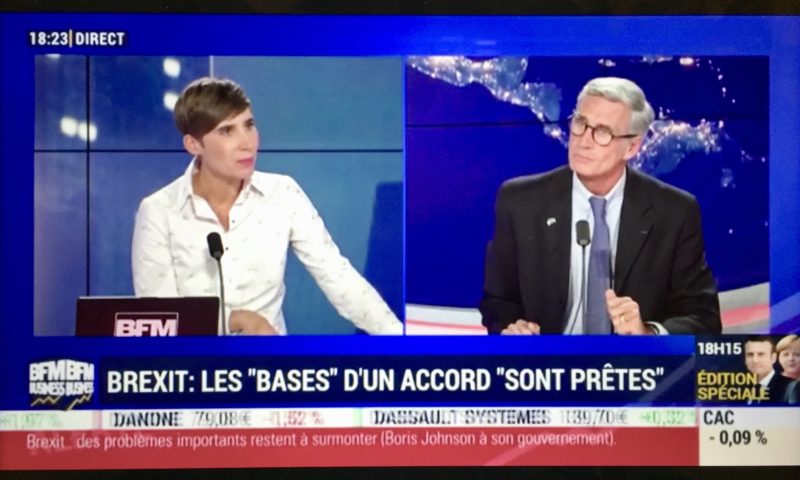 17 October 2019
The Franco-British Chamber is often called upon by BFM Business to shed light on the economic news of Brexit. President Thierry Drilhon answered Karine Vergniol's questions on Wednesday 16 October on "Inside Business".
Since 2016, the Franco-British Chamber has been preparing its member companies for all the options of a deal or a no-deal Brexit.
At a time when the President of the European Council, Donald Tusk, the UK Chief Negotiator, Michel Barnier, and the British and Irish Prime Ministers are showing optimistic signs, are we finally approaching the end of these marathon negotiations? Will economic life finally be able to emerge from uncertainty?