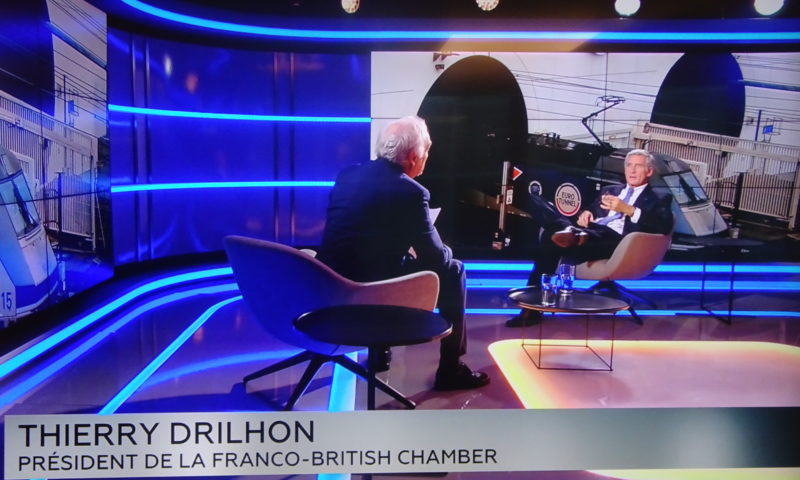 29 October 2019
A few days before the 31st of October, Jean-Marc Sylvestre invited Thierry Drilhon to appear on his show "La grande interview" to discuss the economic stakes of Brexit for companies on both sides of the Channel.
This was an opportunity to remind the public of the commitment of the Franco-British Chamber since 2016 to decipher and help their member companies – French and British, small, medium and large – to prepare for new technical arrangements in order to continue trading together.
Since the interview, the Brexit deadline has been reset for 31 January 2020, and a Genreal Election will be held on 12 December in the United Kingdom to appoint the Members of Parliament (MPs) and Her Majesty's future Prime Minister.