10 March 2020
The Franco-British Chamber has always been a pioneer in inviting avant-garde female personalities to celebrate International Women's Day.
After Dame Ellen MacArthur in 2010 and Estelle Brachlianoff in 2015, the Chamber honoured Professor Claire Mounier-Vehier, Cardiologist, Head of the Department of Vascular Medicine and Hypertension at the Heart and Lung Institute of the Lille University Hospital Centre (CHRU).
This event was held in partnership with L'Oréal, who acts in favour of women around the world and supporting and helping them to achieve their potential in two major areas at the heart of L'Oréal's DNA: scientific research and inclusive beauty.
  T. Drilhon and D. Simonneau, L'Oréal                             Interview of Prof. Mounier-Vehier with Pharma-Boardroom
Winner of the 2019 Jean Bernard Prize awarded by the Foundation pour la Recherche Médicale, Claire Mounier-Vehier has been recognized as a personality from the scientific community as she has enriched the public's knowledge in the field of health through the presentation of her own experiences.
Honorary President of the French Federation of Cardiology, Claire has been one of the principal advocates to the general public and the medical community for a better management of cardiovascular diseases in women, through publications, conferences and interviews in the media.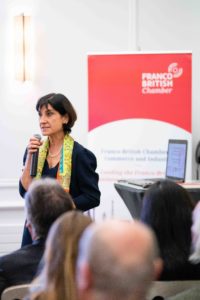 During the event at the Hôtel des Arts & Métiers, also supported by the Magellan accounting group, which offered the guests Claire's latest book "Mon combat pour le cœur des femmes – Agir avant qu'il ne soit trop tard" (My fight for women's hearts – Acting before it's too late), Claire enthusiastically signed her books for all the guests.
This is a real wake up call to women of all ages, facing the disturbing figures of this silent and devious disease. Today 75,000 women die every year in France from cardiovascular disease, the primary cause of death killing more women than cancer and road accidents. In France, hospitalizations for heart attacks are increasing by 5% per year among women aged 45-55.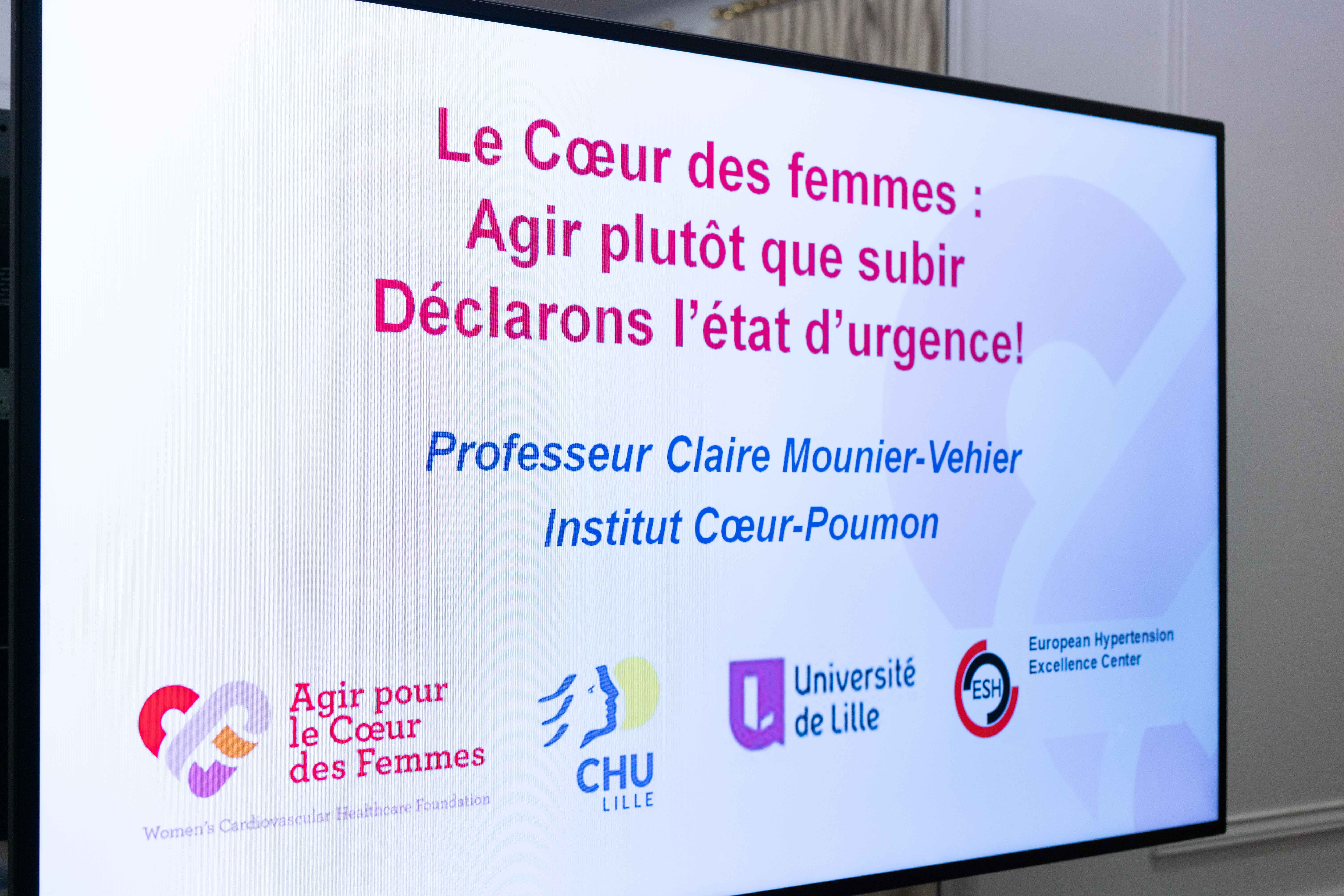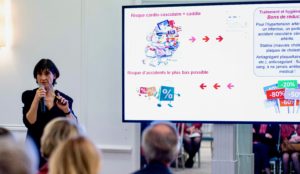 This heartfelt cry made by an exceptional woman was heard by the many members and guests present. Her plea helped enforce greater awareness surrounding the risks of cardiac disease for women, risks very different from those facing men, with respect to both causes and symptoms.
A video – not to be missed – summarizing the key points of Professor Mounier-Vehier's presentation will soon be available on our site.
See you soon.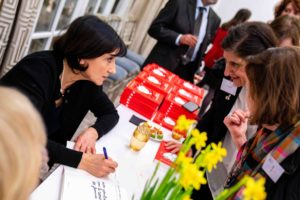 Photos Laurent Qy
Interview with Professor Mounier-Vehier published in English on the PharmaBoardroom website.
Claire Mounier-Vehier – Cardiologist, Head of Vascular Medicine & Hypertension, Heart & Lung Institute of the University Hospital of Lille, Honorary President of the French Federation of Cardiology