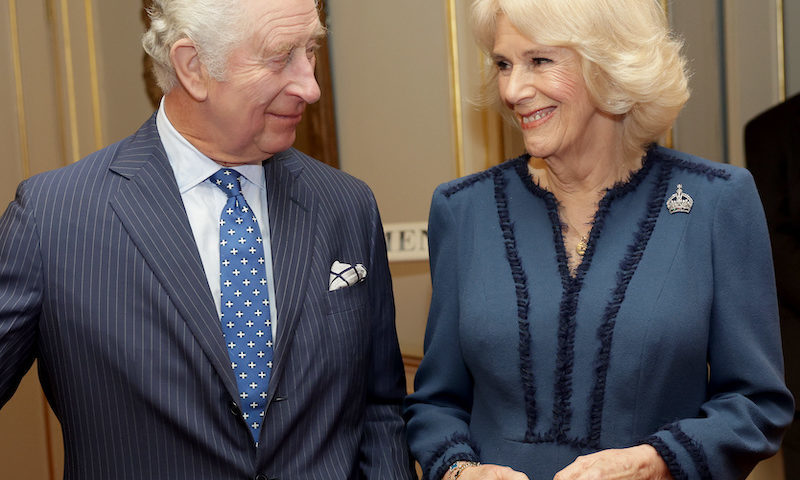 19 September 2023
The King and Queen will undertake a State Visit to France, from Wednesday 20th to Friday 22nd September 2023.
The visit will celebrate the United Kingdom's relationship with France, marking our shared histories, culture and values.
Themes and Programme Details
The State Visit will highlight the strength of the U.K.'s bilateral relationship with France, demonstrating the many ways the two countries are working together, whether that be to promote and protect biodiversity, combat climate change, strengthen security and defence ties in response to the conflict in Ukraine or recognise outstanding literary achievement. Their Majesties' visit will also include engagements highlighting sustainability and the power of community – key themes of importance to the citizens of both our nations.
The State Visit Programme
Their Majesties will travel to France on Wednesday 20th September and depart on Friday 22nd, undertaking engagements in Paris and Bordeaux. Highlights of their French programme will include:
In Paris:
The King and Queen will join President and Mrs. Macron for a ceremony of Remembrance and wreath laying at the Arc de Triomphe, marking the shared sacrifices of the past and an enduring legacy of cooperation.
His Majesty will have a bilateral meeting with President Macron at the Elysée Palace.
Their Majesties will be guests of honour at a State Banquet hosted at the Palace of Versailles by President and Mrs. Macron.
Their Majesties will meet community sports groups and well-known sports stars, to show the benefits sport can bring, particularly to young people, as France hosts the Rugby World Cup.
The King will address Senators and members of the National Assembly at the French Senate.
The Queen, together with Mrs. Macron, will launch a new Franco-British literary prize at the Bibliothèque Nationale de France.
In Bordeaux: