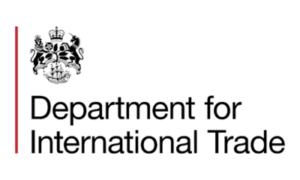 6 July 2020
Travelling to England:
From 10 July, passengers returning to or visiting England from certain destinations, including France, will no longer need to self-isolate on arrival (unless they have been in or transited through non-exempt countries in the preceding 14 days). The exemptions from self-isolation apply to all modes of international transport, including sea and international rail routes as well as flights.
All passengers, except those on a small list of exemptions, will still be required to provide contact information on arrival in the UK, including details of countries or territories they have been in or through during the previous 14 days. You should fill out a traveller contact form online in the 48 hours before you travel – you can find further information here. Existing public health advice on hand hygiene, face coverings, and social distancing must also be followed. You can find the full list of exempt destinations here.
Travelling from England:
The FCO's Travel Advice was updated this weekend and set out exemptions for a number of destinations from its global advisory against 'all but essential' international travel, with these changes coming into effect on 4 July. France is included in the exemptions. Travel Advice is based on an assessment of a range of factors that could present risks to British nationals when abroad, using different criteria to the list of countries exempted from self-isolation measures, including epidemiological risks, capacity of local healthcare systems, transport options and law and order.
Given the nature of the pandemic, passengers should also stay alert to any changes to local public health measures while they are travelling, including by subscribing to FCO Travel Advice updates. You can subscribe to updates for the Travel Advice for France here.
Finally, you'll be aware that France currently invites travellers from the UK to self-isolate (on a voluntary basis) on entry into France as a reciprocal measure. We will include any reciprocal changes to French requirements in a further update to our official travel advice. The list of exempted countries and territories will be kept under constant review so that if the health risks increase, self-isolation measures can be re-introduced to help stop the spread of the disease into England. The Government continues to work closely with international partners around the world to discuss arrangements for travellers arriving from the UK and will continue this engagement ahead of the changes coming into force.
Devolved administrations:
It is important to note that these changes currently only apply to England, while the Devolved Administrations of Scotland, Wales and Northern Ireland will set out their own approach to exemptions. Therefore, passengers travelling to and from Scotland, Wales and Northern Ireland should ensure they follow the laws and guidance which apply there. You can find those here: https://gov.wales/coronavirus-travel
https://www.gov.scot/publications/coronavirus-covid-19-public-health-checks-at-borders/; https://www.nidirect.gov.uk/campaigns/coronavirus-covid-19