THE SUPPORT WE OFFER FOR FRANCO-BRITISH BUSINESSES
The Franco-British Chamber has developed "Business Connect", a support service for Franco-British companies and entrepreneurs whose mission is to assist French and British companies in developing their activities cross-Channel.
Business Connect offers a wide range of useful and practical information for companies and entrepreneurs who are setting up or developing their business in France or the United Kingdom, as follows:
1 ) A network of expert members
Thanks to the expertise of our members, we can help you in the following areas:
Accounting, Law, Marketing & Sales, Private Equity, Business Banking & Finance, Real Estate, Joint Ventures, Mergers & Acquisitions, IT & Communications, Transition Management, Headhunters, Insurance, Publications, Health, Travel, Maritime, Risk & Compliance, Factory, and many other sectors…
We offer three different approaches:
BASIC INTRODUCTION TO THE FRANCO-BRITISH MARKETS
NETWORK
Introduction to expert members
OFFER
Conference call or appointment to understand your needs;

Put in contact with experts

Follow-up

Access to the online 'Connects' platform https://connects.tiao.world
PERSONALISED INTRODUCTION TO THE FRANCO-BRITISH MARKETS
NETWORK, PROMOTION AND DEVELOPMENT
Personalised introduction and connection with expert members
OFFER
In addition,
Organisation of meetings with experts ;

Free access to the online 'Connects' platform https://connects.tiao.world

Organisation of promotional events

A year membership as an Entrepreneur at the Chamber

Virtual office and commercial follow-up
TAYLOR-MADE SUPPORT FOR YOUR FRANCO-BRITISH BUSINESS EXPANSION
DEVELOPMENT
Partnership with expert members to assist you in your principal markets.
OFFER
In addition,
Search for partners

Market research

Study trips and benchmarking

Product and service launches

Merger-Aquisition

Joint Ventures
…
Success Story 1 : A tax issue for the distribution of British products in France resolved in half a day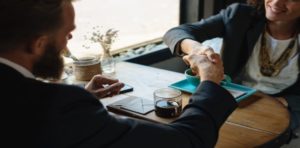 A British building materials company was finalising a commercial agreement with a British retail group for the distribution of its products in France. To conclude the agreement, they needed advice on the French tax system, including VAT.
On the advice of a local DIT adviser, the company sent an email to Catherine, the Chamber's Executive Director, detailing the tax questions to be answered.
In less than half an hour, Catherine provided the contact information of one of the Chamber's VAT experts who called the company to discuss her request the same day.
The expert then summarised the call in an email with the Chamber and the DIT copied in. The company's request was resolved in the afternoon, with positive feedback from all parties involved.
Success story 2 : Helping to open the French office of a British world leader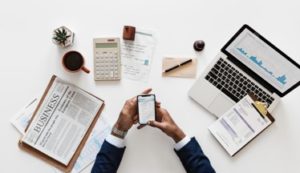 The request came from a UK global leader in cyber security recruitment. The company wanted to open an office in France to be closer to its French customers.
Following an email from the local DIT, the Chamber quickly organised a conference call. A week later, the Chamber sent an email summarising everything that had been discussed in the call and a detailed offer.
Through the electronic directory of its expert members, the Business Connect team organised calibration meetings with experts in Paris, and sent their contact details and a complete agenda to the company before their arrival.
---
2 ) An online platform of international opportunities: "Connects"
"Connects" is an international moderated business networking platform designed for British Chambers of Commerce to help companies develop their business internationally by creating business opportunities and connecting to new markets.
 Initially created to help members of different British chambers of commerce in Europe to develop and expand in other European countries, today the platform covers a great number of countries from all over the world.
The Franco-British Chamber is the representative and moderator of "Connects" in France.

Thanks to your "Connects" membership, you can :
Connect with thousands of companies around the world:
"Connects" allows you to connect with more than 15,000 companies and entrepreneurs, and members of British Chambers of Commerce in Europe and around the world.
Create and respond to business and recruitment opportunities:
These opportunities are shared with the network and other stakeholders. The platform is connected to Kompass and other databases for which each country moderator can assist you;
Develop safely and securely:
The "Connects" network is based on trust and control. Each country moderator ensures the identity of each member company and ensures that each company exists and is solvent.
Members of the British Chambers of Commerce have free and unlimited access to the platform.
If you are not a member of the Franco-British Chamber, contact us below to access a free trial:
business@francobritishchamber.com
Tel : +33 (0)1 53 30 81 33
Connects: An online platform of international opportunities  https://www.connects.world
3 ) Advice and information according to the country in which you want to develop your business
Companies, managers or entrepreneurs sometimes need general information about the country where they want to develop and exchange with our services before embarking on international development.
With our expert members, we offer information tools, from general to specific, to help you make decisions for the growth of your business in France, or the United Kingdom.