22d February 2021
Lockdown: England to reopen in 4 steps
Government publishes four-step roadmap to ease restrictions across England.
Each step to be assessed against four tests before restrictions ease, starting with the return of schools on 8 March.
PM is clear that the decision on each stage will be based on data not dates.
To read the ress release, please click here.
the 4-steps roadmap can be found here.
---
3rd February 2021
New Travel Restrictions between France and the UK
With the unpredictable evolution of the covid crisis, restrictions on travel between both France and the UK change quite often. In order to have the latest news on this topic please use this link.
---
25th November 2020

Lockdown: France to reopen in 3 steps
President Macron has announced the current lockdown would be gradually lifted starting next Saturday. The plan has 3 steps:
November 28th: reopening of non-essential stores (except bars, hotels, restaurants)
December 15th: certificates will no longer be required for going outside, however, a curfew will be set up
January 20th: depending on the number of Covid patients in hospitals: reopening of sports, restaurants, ski resorts
The full details of the plan are available on the government website below: https://www.gouvernement.fr/info-coronavirus
For more analyses like these also vitie Ferrières & Co using the link.

---
25th November 2020
Spending Review to fight virus, deliver promises and invest in UK's recovery – news from UK Governement 
The Chancellor, Rishi Sunak, presented a Spending Review to the House of Commons today. The government plans to spend billions on fighting coronavirus, strengthening public services and investing (especially in infrastructure) to support economic recovery and jobs.
Rishi Sunak said: "Today's Spending Review delivers on the priorities of the British people. Our health emergency is not yet over, and the economic emergency has only just begun; so our immediate priority is to protect people's lives and livelihoods. But today's Spending Review also delivers stronger public services – paying for new hospitals, better schools and safer streets. And it delivers a once-in-a-generation investment in infrastructure. Creating jobs, growing the economy, and increasing pride in the places people call home."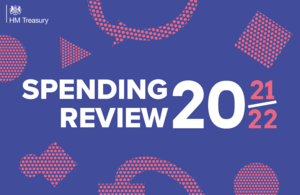 Here are the key measures.
Public services
The spending review confirms an additional £38bn this year and £55bn next year to enable public services to fight the pandemic. Some illustrations :
1. increase in the National Health Service budget by £6.3 billion in 2021-22
2. 2.2 billion increase in the school education budget
3. 400 million will be devoted to the recruitment of 20,000 police officers by 2023.
4. 3.6 billion will be spent on employment support, including a "restart scheme" which will provide £2.9 billion over three years to help more than one million unemployed people look for work.
Rebuilding the economy
A £100 billion infrastructure investment programme is announced to kick-start economic recovery and support employment, including multi-year funding for projects such as schools, hospitals, housing and transport, as well as investment in areas to improve long-term competitiveness. These include :
1. 12 billion will be allocated in 2021 and 2022 to the objective of zero emissions ("Net Zero") by 2050 within the framework of the Prime Minister's plan for a green industrial revolution.
2. 20 billion will be devoted to investment in new housing from 2021-2022.
3. an additional 14.6 billion will support R&D.
4. a fund of 4 billion will be created to upgrade infrastructure in the territories.
Other ads :
1. an increase in the minimum wage to £8.91 per hour for workers aged 23 and over
2. wage increases for the lowest paid public sector employees
3. The United Kingdom will devote 0.5% of its national income to official development assistance in 2021.
4. the defence budget will increase by 24 billion over the next four years, the largest increase in 30 years
Economic forecasts
The Chancellor's announcements are based on the macro-economic framework of the Office for Budget Responsibility. In the central scenario, growth is forecast at -11.3% in 2020 and 5.5% in 2021, with the economy expected to return to its pre-crisis level by the end of 2022. Unemployment should reach 6.8% in 2021 (with a peak of 7.5% in the second quarter) after 4.4% in 2020. The public deficit would be 7.7% of GDP in 2021-22 after 19% in 2020-21 (a record since 1944) and public debt would exceed 100% of GDP for the first time since 1960.
---
12h November 2020
British Airways shows us the travel experience during the COVID-19 period
Mark Muren, Head of Global Sales and Dr Michael Harrigan, Head of British Airways Health Services recently took a business day trip. We followed their experience of what its like to travel during Covid-19 and the safety measures we have in place.
---
6th November 2020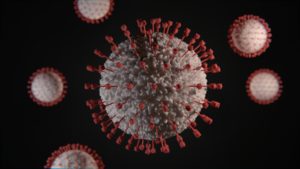 UK government extends Furlough to March and increases self-employed support
Workers across the United Kingdom will benefit from increased support with a five-month extension of the furlough scheme into Spring 2021, the Chancellor announced today, 5 November. Detailed information is available on the government website. 
---
30th October 2020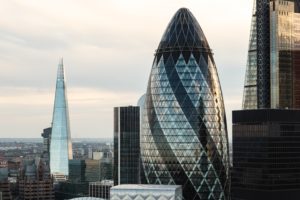 Having greatly suffered from the slow return to offices as a consequence of Covid-19, the City of London is looking to the future by fundamentally changing its operations. Wanting notably 20% new tenants by 2025, as well as shorter commute times for workers, the new plan outlined in this article highlights the City's strategy to remain one of the world's leading business centers. Learn more by reading the article from FINANCIAL TIMES.
---
14th October 2020
Connecting Safely Through London Heathrow, Terminal 5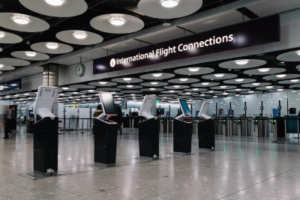 All BA flights at LHR are operating from Terminal 5 and our Joint Business partner* is temporarily joining us at our home in Terminal 5 enabling even smoother connections at LHR all in one terminal
Our Lounge facilities are starting to open up again giving the opportunity to freshen up and relax in comfort and safety between flights**. For the latest information of which lounges are open please see here.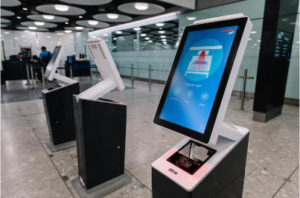 There has been no change to our minimum connection times or checked through baggage process.
Our electronic connection kiosks enable  a contactless connections  experience  through  our clean and spacious terminal. Explore this page to find out what extra measures Heathrow  has introduce  to give everyone  peace of mind: https://www.heathrow.com/at-the-airport/fly-safe
Please note you do not need to quarantine when transferring through the UK  on the same day. You do not need to fill out any locator forms, just check-in for your onward flight and away you go. If you have  an overnight  transfer, and are coming  from a country where the UK does not have an agreed travel corridor, you will need to self isolate for the duration of your transit. More info here.
* American Airlines is joining British Airways and Iberia at LHR Terminal 5
** For eligible customers
---
1st October 2020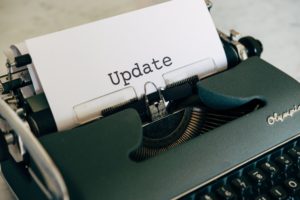 The French Government has announced that the current fulough plan is extending until December 31st 2020 for the industrial sectors that have been affected the most (events, culture, travel, sports).
A new press release from the government is now available. You can visit it to know if it concerns you and under which conditions.
---
28th September 2020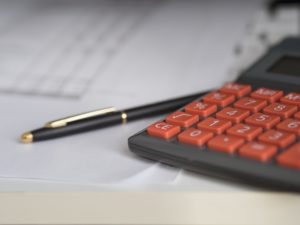 To find the latest information on the support provided by the French government (and other concerned institutions) to businesses whose activities have been challenged by Covid, please click on the links below:
https://www.economie.gouv.fr/covid19-soutien-entreprises#
https://bpifrance-creation.fr/entrepreneur/actualites/quelles-aides-entreprises-impactees-covid-19
https://www.cci.fr/coronavirus-entreprise/les-aides#
https://www.paris.fr/pages/coronavirus-soutien-aux-entreprises-parisiennes-7678
---
22nd May 2020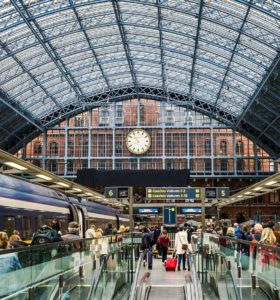 ---
6th May 2020
Thank you and bravo to our members, the Board Members and the Franco-British Chamber team for contributing to our Wall of Fame and for spreading messages of hope in this unprecedented period.
In the coming days: respect the barrier gestures – stay safe – stay connected.
---
Daily Update on the key Coronavirus pandemic statistics in France and in the UK
---
Update 9th April 2020
The advice of Prof. Claire Mounier-Vehier
Main topics and advice:
– People at risk: people over 70 years of age, and/or having a treated chronic disease and/or pregnant women – only a 2% mortality rate (for elderly and chronic diseases) ;
If you are among those at risk: prepare your medical file in advance;
– Pregnant women:  the virus doesn't pass into the bloodstream or, later, into the milk. If pregnant women, whatever their trimester, have a fever and/or cough, call 15 who regulate Covid screening. Do not hesitate to take your temperature in the morning and evening;
– Everyone: When the warning signs appear (cough + fever + chest tightness). Do not hesitate to call your doctor or the SAMU (dial 15 in France, 112 in the EU);
– Absolutely avoid self-medication: paracetamol: 3000mg max/day or about 6 capsules (500mg), 4000mg on medical prescription;
–  Maintain hand hygiene;
– Eat properly: green vegetables, fruit and drink plenty of fluids (water);
– Take vitamin D because UV rays do not pass through windows: ask your doctor for a supplement;
– Beware of warning signs that may be related to a heart attack that requires immediate attention (SAMU will send the SMUR). SAMU, emergency and cardiac emergencies have specific non-Covid channels.  When faced with prolonged chest pain, another cardiac symptom or a sudden neurological problem, call 15 without delay because every minute counts.
Many other topics were also discussed during the question and answer session.
And above all…
STAY AT HOME – USE BARRIER PRECAUTIONS OUTSIDE
STAY VIGILANT
TO GET NON-SANITARY MASKS
The two links are complementary:
Masques_reservees_a_des_usages_non_sanitaires
Masques_alternatifs_fournisseur_0904_08h00
---
Update 30th March 2020

Dear Members,
During this difficult and confining period for our Franco-British business community, the Chamber is actively taking steps to adapt its organization and actions.
To this end and in close collaboration with our President, Thierry Drilhon, the Board of Directors and the Chamber's team, we have put in place a specific action plan for the coming weeks:
– we have created a special weekly newsletter "Covid-19 & Business", as well as this special page, during this health crisis, to keep you informed of the decisions taken by the French and British governments in the economic and health areas, and of the activities of our members with the leitmotiv: stay safe – stay connected;
– we will also set-up a web-events program (videoconferences) starting this week. Also, in order to better meet your expectations, you will receive a short questionnaire that will enable us understand your priorities and the topics on which you wish to exchange with our experts;
–  You will then receive invitations and a programme of videoconference events consisting of:
1/ presentations by experts from both countries with Q&A sessions,
2/ presentations by key business leaders and institutions from France and the UK,
3/ testimonials from leading companies in their sector of activity.
In the meantime, please do not hesitate to send us your proposals and concerns. Some of you have already come forward with suggestions. The team remains close to accompany and help you.
Stay at home, take care of yourself and your loved ones, and together we will overcome.
---
25 March 2020
Dear Members,
Further to directives from the French Government to prevent the spread of the Coronavirus in France, the Franco-British Chamber of Commerce has taken the necessary measures to guarantee, on the one hand, the security of all and, on the other hand, the continuity of our services to our members and partners. We have therefore decided to suspend all events, task force meetings and meetings for the upcoming weeks. New dates will be communicated as soon as possible.
The Chamber's team will be working from home until further notice. We will do our very best to respond to communications promptly during this unprecedented time. We have all the necessary tools to adapt while guaranteeing you our availability, our reactivity and the quality of our services remotely.
Your usual contacts can be reached mainly by e-mail and on their mobile phone.
We remain at your service for any business enquiries you may have at this time.
We are actively preparing a programme of thematic videoconferences, the programme of which will be communicated to you
very soon in a specific Newsletter.
Stay home, take good care of yourself and your loved ones.