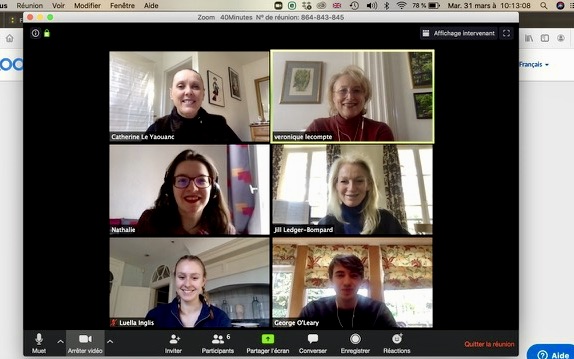 1 April 2020
As soon as the confinement started in France, the team at the Chamber started working on a new strategy to keep in touch with the Franco-British business community in France.
Our special action plan for our members starting as soon as this week is detailed below:
we have created a special weekly newsletter "Covid-19 & Business", as well as a special page in the web site, during this difficult period, to keep you informed of the decisions taken by the French and British governments in the economic and health areas, and of the activities of our members with the leitmotiv: stay safe – stay connected;
we have also set-up a web-events programme (videoconferences) starting this week. Also, in order to better meet your expectations, our members have already received a short questionnaire that will enable us understand your priorities and the topics on which you wish to exchange with our experts;
our members have started receiving invitations and a programme of videoconference events consisting of:
1/ presentations by experts from both countries with Q&A sessions,
2/ presentations by key business leaders and French & British institutions,
3/ testimonials from leading companies in their sector of activity.
So we can say, see you soon!
Stay at home, take care of yourself and your loved ones, and together we will overcome