8 February 2022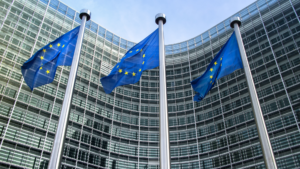 When the time comes to explore new territories in which to put your company flag, there are certain elements you can manage in order to ensure the reputation of the organisation is protected and the quality output is maintained, no matter where in the world you're operating from.
Here, we offer our top tips for ensuring administrative compliance when expanding across the continent…
Employ a reliable accountant
As a business grows and diversifies, so do its requirements. When the organisation starts to expand into new territories, it's wise to enlist financial support — either from a local accountancy firm, or one that understands the intricacies of the financial system within the new location.
Although this may sound like an added expense, it's entirely necessary to ensure you're presenting the correct fiscal reporting to the authorities, which will prevent nasty surprises down the line.
Enlisting local professionals
Where possible, foster relationships with local suppliers, contractors, and businesses in the area that you can trust to carry out the work to a high standard when working independently. These will be well-versed in local regulations and requirements — which can vary greatly, even in-county.
To maintain consistency, it helps to have colleagues who travel to multiple locations, overseeing delivery of projects and can act as a single point of contact.
Set health and safety standards
Familiarise yourself with the local health and safety regulations and ensure absolute compliance across all territories — we would always recommend going above and beyond the standard rules, as the welfare of the people on site is of the utmost importance.
Plus, make sure you are armed with the correct insurance policies as these can vary in different locations throughout Europe.
Aim to avoid language and cultural barriers
It will help to have colleagues who can communicate in the local dialect to guarantee that nothing is lost in translation, and you earn the respect and trust of your neighbours. Equally, certain places may have nuances in terms of culture — understanding and adapting to them will allow you to connect much more effectively. In addition, respect the differences at all times and remember the reputation of the company is at stake.
Invest in employee training
Once you've put policies in place, it's important to ensure you have the team's support, understanding, and buy in. Thorough teaching of 'best practice' will help to reinforce compliance procedures and policies, as well as ensure that everyone is singing from the same hymn sheet.
Remember, training shouldn't just be a one-time event. Ongoing development days help to keep employees engaged and aware of evolving company strategies.