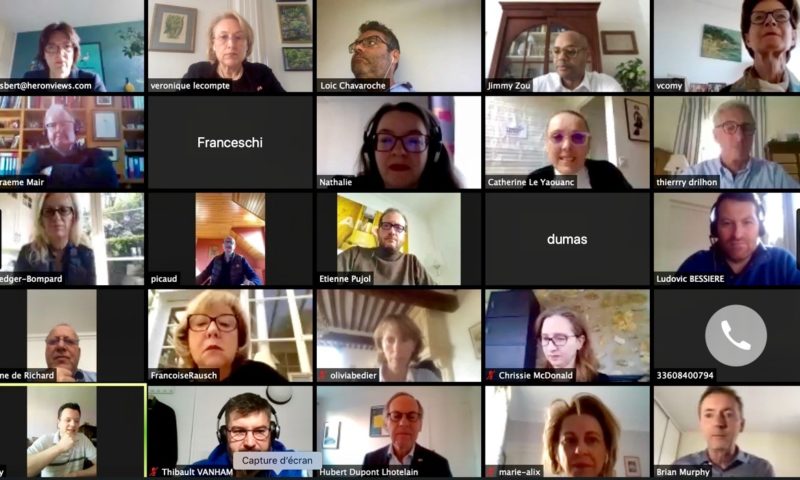 3 April 2020
And we're off! Many joined T. Drilhon, the President, and most of the Board members of the Franco-Brtitish Chamber for our first videoconference to present the new relationship and services strategy for the confinement period.
Many members have expressed their wish to participate or co-host themed videoconferences on very helpful topics:
– How do you run a remote meeting in the age of new technology?
– Managing and anticipating transport and logistics
– Managing the complex situation of teleworking, trial periods, etc.
Conferences with business and institutional leaders from both sides of the Channel were also agreed in principle.
It is also an opportunity to talk about the release from lockdown in the near future and to prepare for the resumption with all the skills our network will have acquired..
See you soon with the programme of our videoconferences on our dedicated Covid-19 & Business page  and on our events page.